Salida Colorado Bars and Pubs and Microbrews
Amicas Pizza, Microbrews, and More
136 E 2nd Street
Salida, CO 81201
Phone: (719) 539-5219
Amicas supports a number of community services and causes and it is a company that 'thinks green' – its 'to-go' containers are eco-friendly, grain used in their beer-making process is used to feed local cows while the local chickens feed on kitchen scraps from the restaurant; and, local produce is purchased for the menu items whenever possible. Amicas serves Wood-fired Oven Pizza, Calzones and other Italian foods, and Salads. The restaurant/pub has a Microbrewery from which they serve award-winning, hand-crafted Beers; Wine is available as is their homemade Root Beer. Gluten-free options and Vegetarian choices are also served.
---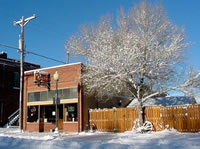 Benson's Tavern & Beer Garden
128 North F Street
Salida, CO 81201
Phone: (719) 539-9391
Tavern, Beer Garden, and Restaurant. New ownership in 2012. Located in historic downtown Salida, serves a wide selection of food including Appetizers and Main Courses, Wines, Beers, and Mixed Drinks. Nonsmoking outdoor patio that is usually packed full of customers, especially during weekends and the height of the tourist season.
---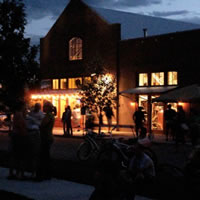 Eddyline Restaurant, Brewery & Taphouse
926 S Main Street
Buena Vista, CO
Phone: (719) 966-6000
Whether You're Peakin' or Creekin' Eddyline has Wood-fired Oven Pizza and grill food, award-winning Ales & Lagers. The pub notes that it is Colorado's only 16-oz. microcannery. Serves Home-brewed Root Beer.
---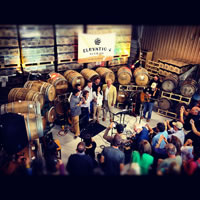 Elevation Beer Company
115 Pahlone Pkwy
Poncha Springs, CO 81242
Phone: (719) 539-5258
Elevation Beer Co. is an artisan microbrewery located just outside of Salida, Colorado in Poncha Springs. This small but popular microbrewery is minutes away from Monarch Ski Area, the Arkansas Headwaters, and Central Colorado's 14,000-foot peaks. Elevation specializes in rare artisan beers that are seasonally brewed and barrel-aged. Their beers are for the craft beer fanatic. Elevation Beer Co. makes three different series of beer available for sale and distribution, all named after the trail rating system used by ski resorts: draft only Blue Square Series; seasonal Black Diamond Series; and barrel-aged seasonal Double Black Diamond Series.
---
Fritz, The
113 E Sackett Street
Salida, CO 81201
Phone: (719) 539-0364
Salida Café and Bistro open late, serves sandwiches, small and large plates. Indoor, outdoor seating.
---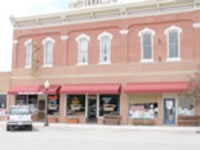 Lariat Bar & Grill
206 E Main Street
Buena Vista, CO 81211
Phone: (719) 395-9494
Located on the edge of the Continental Divide in downtown Buena Vista, the Lariat offers "cold beer, hot food, and warm smiles." Domestic and Micro Beers are served; food is available as well and includes Appetizers, Burgers, Sandwiches and Soups. For those who want some activity, Lariat customers can play pool, throw darts, or engage an opponent in a game of foosball. A covered, heated outdoor patio is available for those who wish to sit outdoors. The building dates back to 1885 and has gone from serving as a stationery store and post office to a present-day bar. The structure features exposed brick walls, hardwood floors, and a tin ceiling. Old photos and artifacts are on display for those who wax nostalgic while visiting the Buena Vista area.
---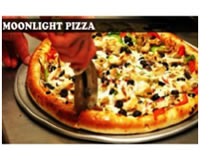 Moonlight Pizza
242 F Street
Salida, Colorado 81201
Phone: (719) 539-4277
Moonlight Pizza has been serving Pizza for 18 years. In late 2011, a brewery expansion was opened and now craft beer is available for customers who want to top off their extraordinary pizza selection with a craft brew. Moonlight loves the Salida Community and to show this love, donates 10 percent of its sales every Monday night to a local deserving project or organization.
---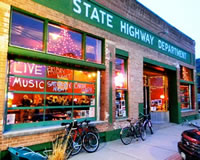 State Highway Roadhouse and Theater
402 E Main Street
Buena Vista, CO
Phone: (719) 221-0368
Music venue featuring bands, open Mic night; Pub; Theater nights and other social events. Voted Best BV Hangout.
---

Tenderfoot Tavern
109 North F Street
Salida, CO 81201
Phone: (719) 539-4030
Tenderfoot Tavern took its name from the cindercone mountain at the bottom of F Street in Salida, Colorado. The tavern is located in historic downtown Salida, just a block from Riverside Park and the Arkansas River. The tavern features a DJ on Friday and Saturday and open Mic night on Thursdays. Pool tournaments happen throughout the week and happy hour is Monday-Friday from 5 PM to 7 PM.
---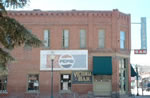 Victoria Hotel & Tavern
143 North F Street
Salida, CO 81201
Phone: (719) 539-9003
Known as "The Vic" to the locals, this typically rambunctious tavern draws a somewhat younger crowd and offers Live Entertainment. The bar is located in an old, historic brick building just across the street from Salida's downtown Riverside Park.
---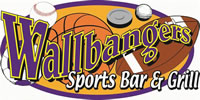 Wallbangers Sports Bar
720 E Hwy 50
Salida, CO 81201
Phone: (719) 539-9544
Featuring Salida's only true Sports Bar. Wallbangers has 14 big screen TVs to feature the best in sports viewing, a full service bar and restaurant with over 150 seats. The lunch menu features over 17 Burgers, Chicken, and various Sandwiches. There is no shortage in the Appetizer selection and the Green Chili is always a nice choice. The Dinner Menu is equally appealing and service is from 5 PM until 9 PM. Wallbangers also features an arcade for all ages to enjoy!