Captain Zipline Aerial Adventure Park
Come and Play in Our Canyon.
Salida Colorado once again can claim bragging rights for having a cutting-edge outdoors activity like none other in the United States! Captain Zipline, the first zipline tour in the state of Colorado, just got bigger and badder…er, better! And they have expanded their name to accommodate the new activities, namely a monster-sized, other-worldy Aerial Adventure Park and several Via Ferrata courses.
Now known as Captain Zipline Aerial Adventure Park, the park offers activities for just about all age groups (7 and up) and for guests with a wide spectrum of physical abilities. The premier attraction—an aerial park with 120 'elements' and via ferrata courses with an additional 80 elements—will keep visitors playing and staying in this Arkansas River Valley corridor as they become 'Nature Ninjas' in the Captain's Lost Canyon.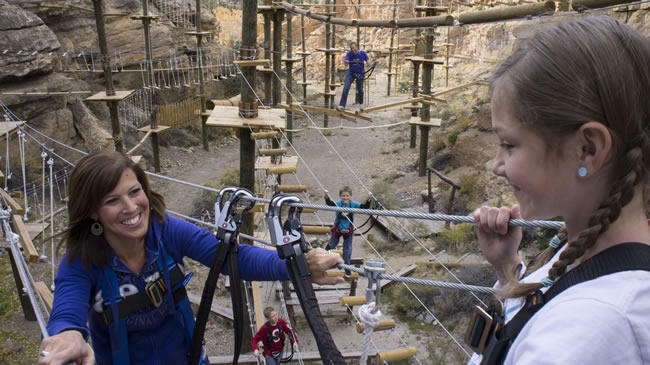 The aerial park is built on poles in the belly of the canyon. Platforms are interconnected by challenge elements such as tightropes, ladders, swinging bridges, trapezes, cargo nets, ziplines, and just about anything else that can be dreamed up! There are 9 different courses, color coded similar to ski course levels. Course heights vary from 1 meter to 20 meters above the canyon floor.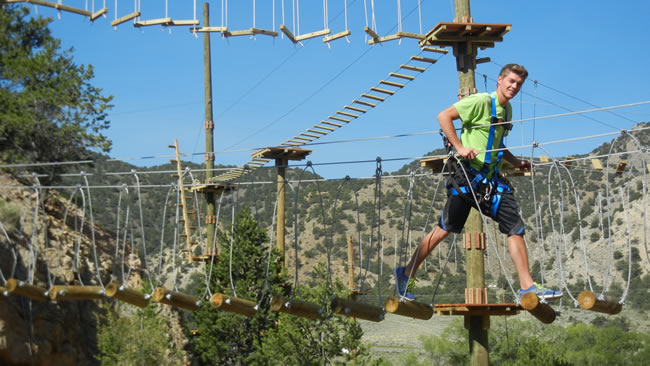 Guests get geared up in a helmet, gloves, and safety harness and then are given a safety briefing and instruction session. For this self-guided tour, the guest picks their challenge, plans their attack, and then off they go…running, jumping, swinging…and screaming while having the time of their life!
Many guests enjoy the technical component of the various challenge elements, while others use the activity to develop balance and coordination, build core strength, and amp up their confidence level. Of course the opportunity to explore this cool adventure and connect with nature is a plus as well.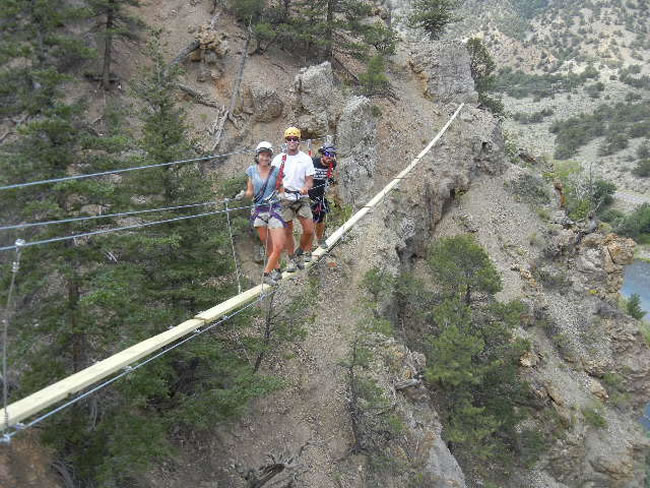 The Aerial Adventure Park is insured, inspected by ACCT-certified inspectors, and regulated by the State of Colorado. The safety and comfort of our guests are our main concerns; we have a spotless safety record and are entering into our tenth year of zip line operations. Our new Aerial Adventure Park and Via Ferrata make use of the Bornack Safelink SSB which guarentees 100% attachment while traversing the courses. This ain't our first rodeo!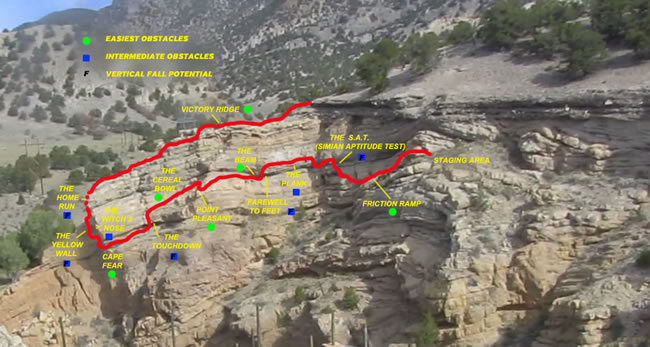 If you want to zip and play with the best, head to Colorado's Captain Zipline Aerial Adventure Park! Reservations can be made online with Captain Zipline Adventure Tours. The telephone number is: (719) 207-4947.
Come on out and play! This is 100 percent Colorado fun!
Download the Captain Zipline Aerial Adventure Park Brochure.