Salida Colorado Rentals and Apartments
All it takes is one visit to our Colorado mountain town of Salida before many folks are considering the possibility of moving here. While Salida is a magical spot nestled amongst the fourteeners of the Colorado Rockies, it may be best to "try it on" for a short while and see how it fits before jumping into a major home purchase in this central Colorado region. And that's where the rental market becomes important for our visitors who yearn to be residents.
Renting rather than owning a home is preferred for various reasons, one being that the occupants do not have to divest themselves of the typically large financial sum required to purchase a home. Another reason why some people rent rather than buy is to get a better sense of the neighborhood to see if it will suit their needs and desires in the long-run. And, in some cases, you may simply want to avoid the repairs and maintenance encountered with home ownership.
Despite the fact that Salida is a small town with a population of a bit more than five thousand residents, quite a few of the housing units are occupied by renters. In fact, slightly more than one-third of Salida's homes are occupied by renters (2009 data; median gross rent in Salida, CO in 2009 was $625. Read more: http://www.city-data.com/housing/houses-Salida-Colorado.html)! This statistic reveals there is great demand for housing rentals in Salida. But the question becomes, where does one find these properties?
For the most part, the local newspaper (The Mountain Mail) is a very good source for information on rental properties. While there are a few multi-unit rental buildings in town and thus a central source for housing availability, the majority of the rental properties are scattered around town. A drive up-and-down the streets may reveal a few of the properties available for rent; a visit to a local real estate company may provide some leads as well. We have listed Pinon Realty of Salida in this latter case, a realty company that provides many services, including property rental (most rentals are vacation rentals, however). For those interested in looking in the region but perhaps not within the town of Salida, there is Hannaford Properties in Buena Vista. But again, this realty company primarily deals with property acquisition via purchase.
---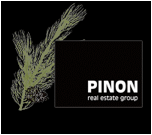 Pinyon Pinon Real Estate Group
201 F Street
Salida, CO 81201
Phone: (719) 539-0200
http://www.pinonrealestate-salida.com/listings/rentals.html
---
Vacation Rentals By Owner (VRBO)
This company was the ground-breaker of online advertising of for-rent-by-owner properties. And it continues to be a very popular site for those searching for vacation rentals. In November 2006, HomeAway, Inc. acquired VRBO and continues to run this site as an independent brand. The site lists more than 180,000 global properties.
http://www.vrbo.com/vacation-rentals/usa/colorado/south-central/salida
---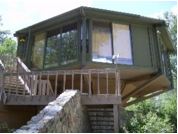 Colorado Mountain Vacations
Phone: (800) 539-0133
http://www.coloradomountainvacations.net info@coloradomountainvacations.net
Salida and Buena Vista vacation home and cabin rentals, group lodging in Colorado, secluded cabins & houses for rent, views, fireplaces, close to town, affordable mountain vacations for skiing and rafting, property management, care- taking services.
---
Hannaford Properties, LLC
PO Box 4792
301 E Main Street, Suite #20
Buena Vista, CO. 81211
Phone: (719) 395-4428 or (719) 221-7663
http://www.fourteenerproperties.com
Services: forbuyers, sellers, property owners, investors, and potential renters.
---
For year-round, permanent rentals in Salida and Buena Vista:
Riverbend Apartments
1500 Holman Ave, #32
Salida, CO 81201
Phone: (719) 539-1950
Salida Apartments
530 Teller Street
Salida, CO 81201
Phone: (719) 539-2444
Las Casitas Apartments
129 W Rainbow Blvd
Salida, CO 81201
Phone: (719) 539-4722
Sunrise Manor Apartments
301 Alsina Street
Buena Vista, CO 81211
Phone: (719) 395-2862